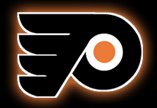 Contents
Rules
Graphics
Join
Edit
Members
Links/Affiliates
Updates
Interaction
Sign Guestbook
View Guestbook
Yahoo!Group
WebRing
Top Flyers Sites
Main Page




As stated on the join form and in the rules, in order to have your personal website linked from the Fanlisting, you need to display a link back to this Fanlisting. For those who have never done a reciprocal link, here is what you do:
Right click on the image of your choosing from the selections below
Select "Save Picture As" (some browsers may display option as "Save Image As")
To simplify linking and identification of the graphic, name it "fffl.jpg" and save graphic.
Upload graphic to your website in the same manner that you upload HTML files
Keep in mind that if you place the graphic into a subdirectory, you'll need to enter that directory in front of "fffl.jpg" in the image source command.

Also note that if you save the image under a different name (such as the one assigned to it here), you'll have to change "fffl.jpg" to the name of the saved file.
Do not attempt to link to my saved images. Save them to your computer and upload to your account. The host of this Fanlisting prohibits "remote loading" of graphics and will prevent the logo from displaying on your site.
50 x 50 images
31x88 Images
35x100 Images
50x100 Images
60X430 Banners
Not yet available, please choose a different size
Do you have graphic talent? Create a graphic in any of the sizes shown above and submit it for use on this page. It should make reference to the Flyers and "fan" or "fanlisting" using either text or logos. Send it to . I will include reference to the creator on this page!