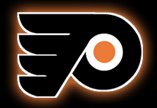 Contents
Rules
Graphics
Join
Edit
Members
Links/Affiliates
Updates
Interaction
Sign Guestbook
View Guestbook
Yahoo!Group
WebRing
Top Flyers Sites
Main Page




If you skipped to this page before reading the rules, please use the link to the left to read that page first. Note that in order to join the Flyers Fanatics FanListing that you do not need to have a website about the Flyers or, for that matter, a website at all. You need only have a valid email address and bleed orange and black. To be added to the FFFL, simply complete the form below. If you do have a website, it will not be listed unless it links back to the FFFL prior to submission. Please see the GRAPHICS page for linking information and options.


Ignore all advertisements that appear on the next page. Click "back" to return here.


* - REQUIRED FIELD (we have to know something about you).