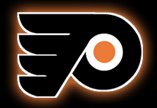 Contents
Rules
Graphics
Join
Edit
Members
Links/Affiliates
Updates
Interaction
Sign Guestbook
View Guestbook
Yahoo!Group
WebRing
Top Flyers Sites
Main Page




To join this Fan List you need only observe a few simple rules:
You must be a fan of the Philadelphia Flyers to be listed. You need not have a website about them to prove your loyalty, your word is good enough.
You must provide a valid first name. Nicknames and screen names belong in chat rooms and bulletin boards.
You may include your website with your listing, but only if it links back to the FFFL prior to the review of your submission. See the GRAPHICS page for link-back instructions and images. If the link to the FFFL is removed, your site's link from the FFFL will be deactivated.
Linked sites must be family-friendly. No profanity, adult content, or offensive graphics permitted.
The Federal Trade Commission has regulations concerning the collection and use of information provided by children under the age of 13. Please note that the only information I collect is what is displayed on the "members" page. I do not ask or know the age of anyone submitting information. I do nothing more with the information than list the information. Email addresses are no longer posted